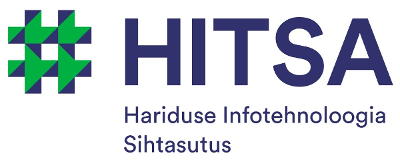 HITSA announces a competition for the post of information security manager.

The main area of work for information security manager is launching and maintaining an information security management system, evaluating its performance and making the necessary improvements to ensure an adequate level of security for information assets of HITSA.

Come to apply if:
• You have a university degree in the field of IT;
• You have worked in the IT field for at least three years;
• You have the knowledge of information security organization and security project design and implementation experience;
• You have knowledge of information systems and their principles of operation;
• Have Estonian language skills at advanced level, both oral and in writing, and you have a good level of sector-specific English speaking and writing skills;
• You show initiative and have organizational potential, teamwork and independent work skills, analytical thinking, reliable and good to increased levels of stress.

For our employees we offer:
• Opportunity to contribute to the development of Estonian education information system in the field of information security;
• Good working conditions;
• 35-day vacation;
• Supportive team.

Deadline for applications is 31 May 2017. Work starts in September 2017.
Links:
http://www.cv.ee/toopakkumine/hariduse-infotehnoloogia-sa/infoturbejuht-f3315468.html
http://hitsa.ee/uudised-1/tookuulutus-hitsa-otsib-infoturbejuhti