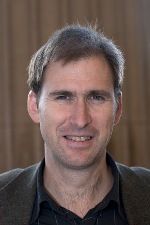 The IT law programme invites you to a discussion with a distinguished IT law and data protection specialist professor Lee Bygrave from Oslo University. He will give his talk on Friday, October 9, 2015, from 14.15 to 17.30 at the University of Tartu, Faculty of Law, Näituse 20 room 103. The talk will cover the following topics:

the US-EU cleavage on data protection regulatory policy;
the extent to which data protection rules can and ought to apply to use of human biological material;
regulatory policy on privacy-enhancing technology and privacy/data protection by design.

Lee Bygrave's visit to Estonia is organized by the IT Law Programme. Additional information: Helen Eenmaa-Dimitrieva, Director of the IT Law.
Links:
http://www.ut.ee/itlaw
http://www.jus.uio.no/ifp/english/people/aca/lee/