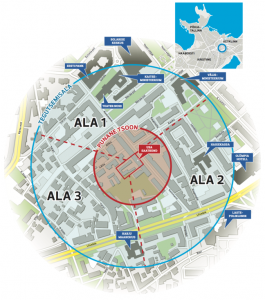 Postimees possesses a document proving that a secret unit at US Embassy has for years been surveying people on streets of Tallinn, collecting personal data citing security, and entering those whose behaviour causes suspicion into global terror database. All this is approved by Estonian interior ministry and happens with help by police.

The rules regarding reporting suspicious behaviour are so strict that it seemingly takes trivialities to get reported. As an example of that, there is this Tallinn housewife included who often waits long for her child at the Südalinna School. Or take the old lady walking her dog in Lembitu Park. Need some more? A report has also been filed on a man who attends Alcoholics Anonymous close by.

The activity of the unit is okayed by Estonian government. Its information reaches the police, as agreed between the two countries. Automatic inquiry reaches Central Criminal Police which, as requested by the embassy, discloses personal data – such as background of the owner of a car, the person on the picture and his/her background. These data are added to the SIMAS report. Depending on the behaviour of the people concerned, entries may remain active for 5 to 20 years – or permanently. Getting entered may affect decision by USA whether or not to grant visa for entry.
Erkki Koort of the Ministry of the Interior comments:
Why and on what basis does Estonian police hand personal data of our citizens to US Embassy as soon as they apply for it?
State agencies share data with third parties strictly pursuant to law. Suspected attack against a diplomatic representation or danger towards human lives or health is reason enough, doubtless, to exchange data. The question leaves one with the impression like Estonian state agencies would submit data upon initial request. This definitely is not the case.
Links:
http://news.postimees.ee/3206887/us-embassy-secretly-surveys-people-in-tallinn
http://news.postimees.ee/3206893/estonian-official-this-is-a-specific-issue
http://news.postimees.ee/3209457/erkki-bahovski-estonian-and-us-reputations-on-the-line
http://news.postimees.ee/3213479/riigikogu-backs-off-from-us-embassy-issue