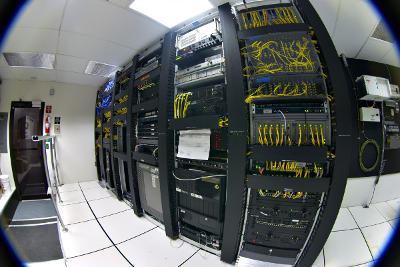 Data of the Estonian administration may be stored on servers in Luxemburg as well as in Estonia already towards the end of this year. The "data embassy" created this way will contain information vital to the functioning of the state, and make an attack on the country's systems more difficult.

As cyber security expert of Tallinn's NATO Cyber Defence Centre of Excellence, Jaan Priisalu, says, "If an operator is planning to occupy another country, one of their objectives is going to be to take over the existing institutions, or to suppress them, and if you can make these institutions ex-territorial, take them out of reach of the potential attacker, you increase the political price of the attack."

According to advisor to the ministry's state information systems department, Laura Kask, negotiations were held with other countries as well, but the ones with Luxembourg had developed the furthest. "For one thing, they offer data centers with a very high level of security, and for another they are quite similar to us in terms of their IT development and their way of thinking," Kask said. In terms of money, there are no exact figures available, but the data center in Luxemburg will be markedly more expensive than running a similar infrastructure in Estonia. There is one entry in the government's schedule concerning the data embassies, showing an allocation of €240,000.

The physical location of the servers will remain secret, and only people will have access to them that are cleared by the Estonian state.

The data to be backed up in Luxembourg so far covers ten priority databases, including the information system of the Governmental Payments Office (the Estonian treasury), the pensions insurance register, the business register, the population register, the cadaster, and the identity documents database.
Even now nothing forbids Estonian state to store data backups in Estonian embassies located in foreign states. Most likely the plan is to build failover system that is kept in sync in real time.
Links:
http://news.err.ee/592384/first-data-embassy-to-open-in-luxembourg
http://www.opengovasia.com/articles/7597-exclusive%E2%80%94whats-next-for-data-management-in-estonian-government%E2%80%93data-embassies-expanding-e-residency
http://news.err.ee/602273/estonian-government-approves-setting-up-data-embassy-in-luxembourg