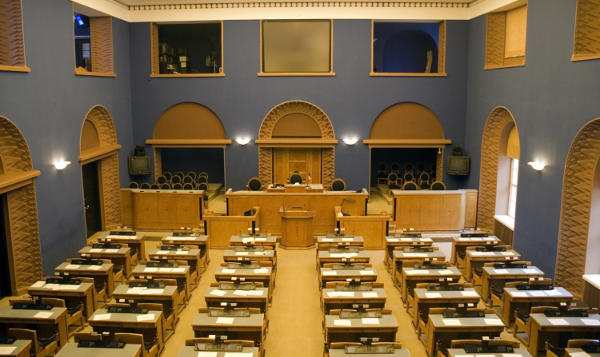 Members of the Riigikogu formed the Cyber Security Support Group on Thursday, electing Arto Aas (he was chairman of the Riigikogu's EU Affairs Committee at the time he had his Dropbox access data stolen. Source: ERR) as a chairman and Kalle Palling as a deputy chairman of the group.

The support group was founded with the objective of promoting the development of cyber security in Estonia, strengthening cooperation between the private and public sectors as well as raising society's awareness of cyber security, according to a Riigikogu press release.

Others members of the Cyber Security Support Group of the Riigikogu include Keit Pentus-Rosimannus, Jüri Jaanson, Lauri Luik, Jürgen Ligi, Ants Laaneots, Laine Randjärv, Kalle Laanet, Madis Milling, Yoko Alender, Aivar Sõerd, Urve Tiidus, Taavi Rõivas, Remo Holsmer, Eerik-Niiles Kross, Kristen Michal, Erki Savisaar, Raivo Aeg and Jaanus Karilaid.
Will see in a year how productive the group will be.
Links:
https://www.riigikogu.ee/en/press-releases/others/cyber-security-support-group-formed-riigikogu/
http://news.err.ee/589915/cyber-security-group-formed-in-riigikogu