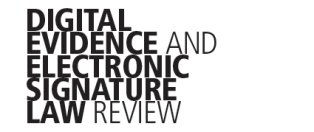 It has been decided in Estonia that by the year 2020, a criminal file may be digital. Following on from this decision, it is necessary to decide how to incorporate into the law a regulation concerning digital evidence with the aim of seizing as much as possible evidence in its initial digital form, and ensuring the evidence is seized in the place where it is physically located.
…
This article aims to sum up the most common activities within which digital evidence might be taken, highlighting the potential problems of interest to the legislature when elaborating specific regulations for digital evidence.
Quite disturbing revelation is that by the current law, the law enforcement agents, after court authorized inspection, seizure or remote take-over of the computer system, are allowed to access any other remote resources that the system has access to:
The Advisory Guidelines on IT-Evidence, prepared on 24.05.2016 by law enforcement agencies, claim that in case of public investigative measures (inspection, search) and covert surveillance, no request for legal assistance is needed for data stored in cloud on foreign states' servers.
…
For example, upon apprehension, a suspect has a computer or a smartphone unprotected with a password, and it is possible to obtain and to look through the information about the data stored, for example, in the cloud or in an e-mail box (which are not on the Estonian servers). Even when prosecutors approach the court on their own initiative, and by pointing out an obvious similarity between the search of a computer system and the search of a physical space to obtain permission from the court, preliminary investigation judges have so far found that such permission is not needed.
…
The Supreme Court has found that a permission granted by a prosecutor, and not by a court, is enough to observe, copy data in the person's e-mail box (including when an e-mail box is located on a foreign state's server) and to covertly examine a part of the server where a particular e-mail box is located, because messages are then not being transmitted, but they have already reached a recipient.
Links:
http://journals.sas.ac.uk/deeslr/article/download/2301/2254