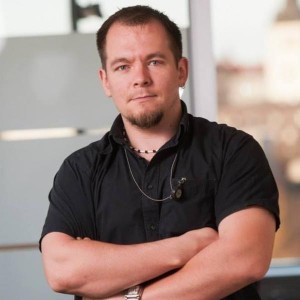 The public lecture will be held in the building of the IT College, Raja 4C, auditorium 314, Tuesday, October 18, at 13:00. The public lecture will also be broadcast live on the website of the IT College.

The main purpose of Tiit Hallas public lecture is to answer various question on the topic. Tiit will talk about cryptography related terms, describe the overall level of how cryptography works and the need for cryptography to ensure the security. Tiit has promised to bring sophisticated content to listeners as simply
and understandably as possible.

Tiit Hallas has worked in information security for over eight years in both public and private sector and has gained plenty of practical as well as theoretical experience in the field. He has a BA in Information System Development from IT College and an MSc in Cyber Security from Tallinn University of Technology. As well as delivering lectures and talks on the subject, Tiit is involved with Information Security in his daily work as the Head of Information Security at the IT and Development Centre of the Ministry of the Interior, where he not only manages staff but is also engaged with finding solutions to practical information security issues.
The lecture will be in Estonian.
Links:
http://www.itcollege.ee/blog/2016/10/12/smiti-infoturbeosakonna-juhataja-tiit-hallas-peab-kuberturvalisuse-kuu-raames-it-kolledzis-avaliku-loengu-kruptograafiast/
https://www.youtube.com/watch?v=KLhbaSRjz2s