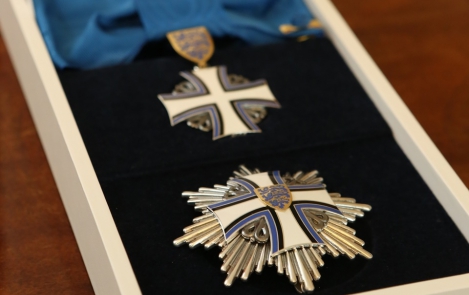 President Toomas Hendrik Ilves will hand out 99 state decorations, same number as last year, with Siim Kallas, Andrus Ansip and Timothy John Berners-Lee receiving high honors.
In the field of IT the decoration is awarded to internationally renowned computer scientist John Berners-Lee, who invented the internet underlying network technologies such as HTTP and the first browser; Computer Doctor Dan Bogdanov, Cybernetica researcher who led the privacy preserving Sharemind system and its application development; Cybernetica researcher and company GuardTime creator, Tallinn University of Technology professor Ahto Buldas; Free WIFI spread leader Veljo hammer.
Dan Bogdanov is known for his work on secure multi-party computation. Ahto Buldas on digital timestamping and other topics.
Congratulations!
Links:
http://www.president.ee/et/meediakajastus/pressiteated/11027-2015-02-04-08-51-57/
http://www.president.ee/et/ametitegevus/otsused/11028-576-riiklike-autasude-andmine/index.html
http://news.err.ee/v/society/6665f69e-592c-45e3-94eb-a773e38ae433